We just got back from a cruise to the Caribbean. Let me tell you, it was a NICE vacation. Our ship was the Carnival Valor. It was AMAZING. The food was so delish, entertainment was hilarious, and the ship was huge. We originally planned for our friends, Trent, Eliza, Bryan, and Monica, but they couldn't come. Trent and Bryan are both from Matt's mission in Miami. When we got on the boat during the muster station safety briefing Matt saw another fellow missionary from his mission. His name is Jake and his wife is Heather. We ended up hanging out with them every day on the cruise and went to all the ports together. I definitely suggest if you are going on a cruise...go with friends! It was SO much fun having a couple our age to hang out with. We had MANY laughs and sooo much fun. If our other friends would've came, it would have been a big mission reunion for the boys! Here's our adventures:
Before the cruise we stayed one night in Miami. We ate at this place where Matt ate at a TON on his mission. It was so very good.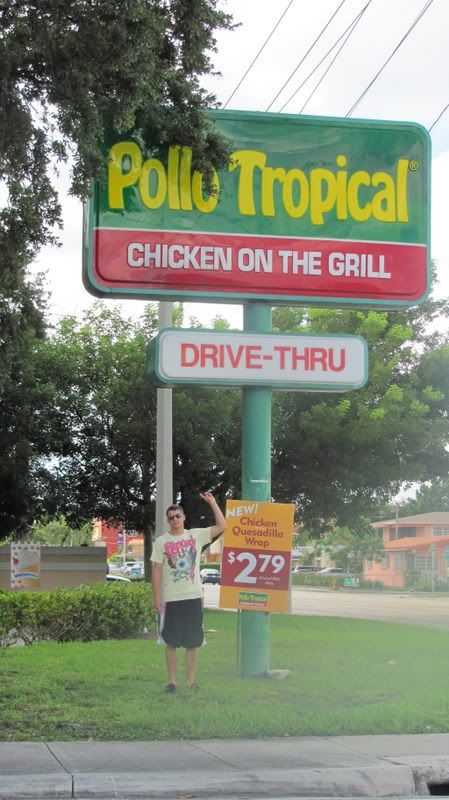 Waiting in line to get on the boat finally!
The first formal night dinner.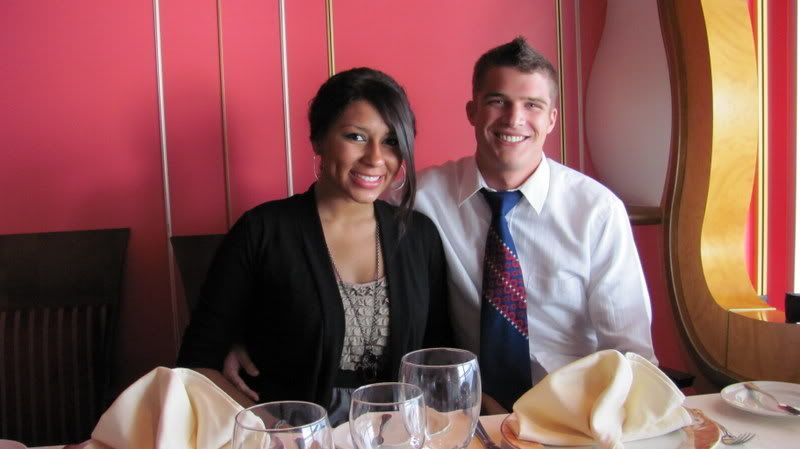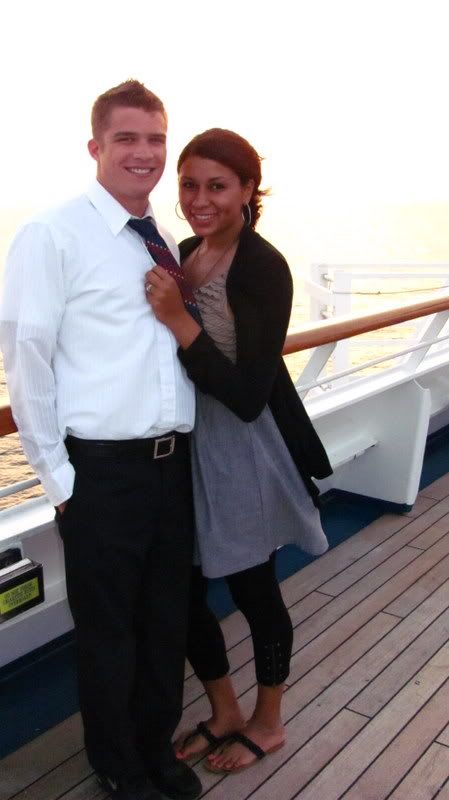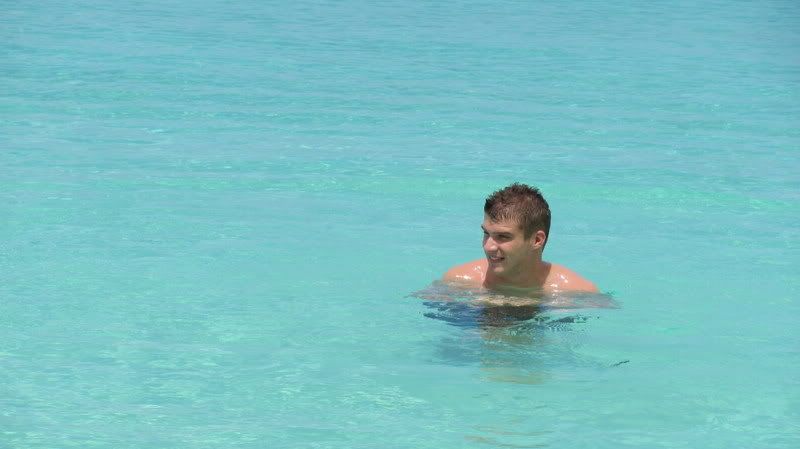 Cayman Islands in front of the boat.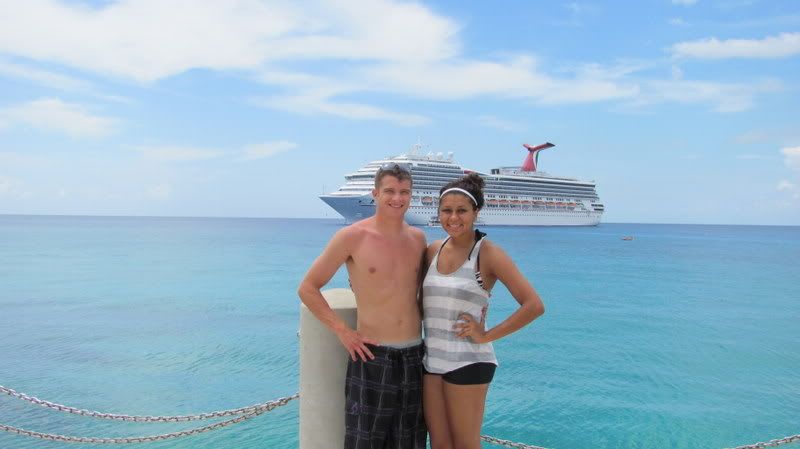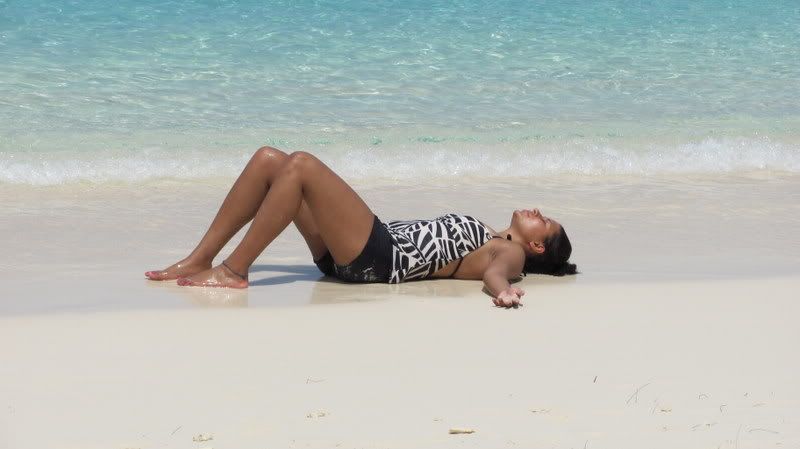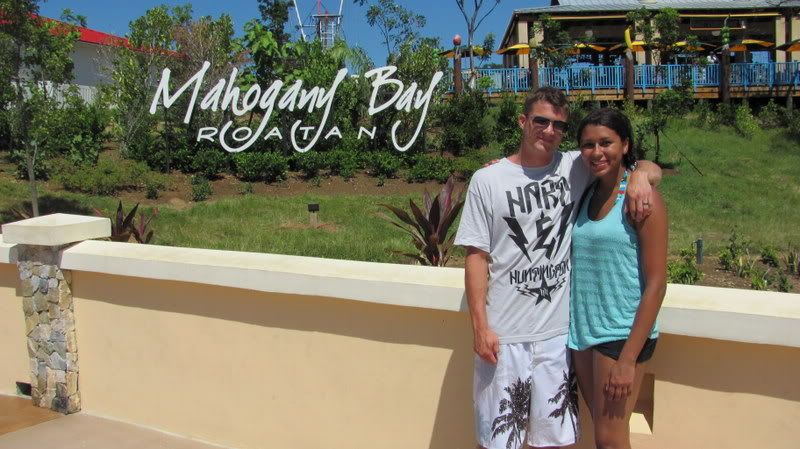 Our friends!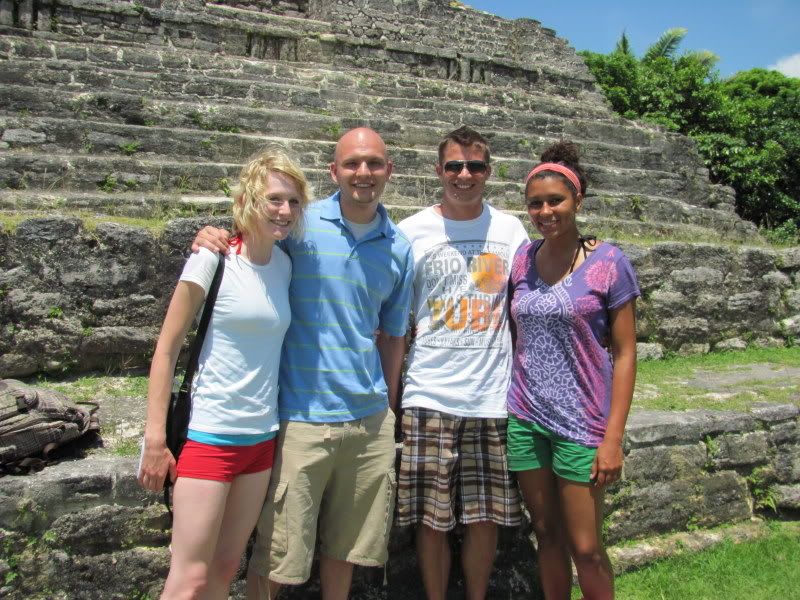 Mayan ruins in Belize!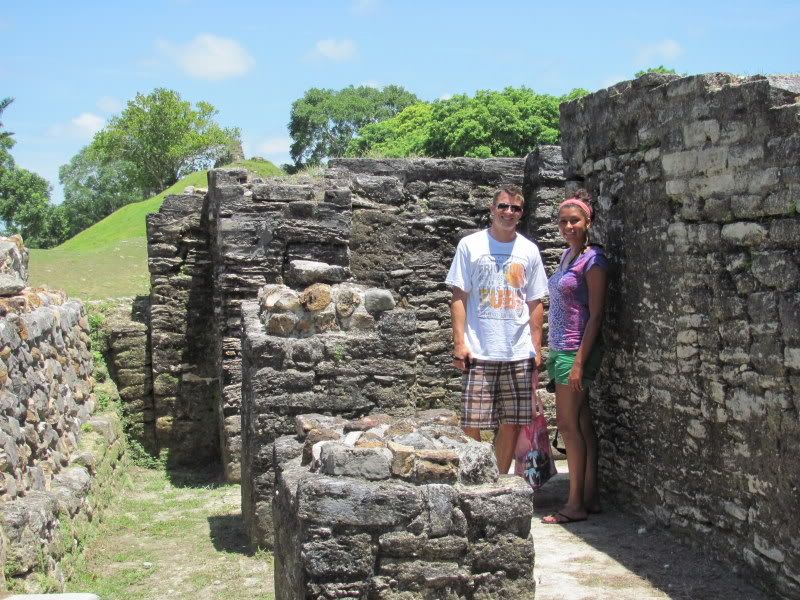 My birthday dinner.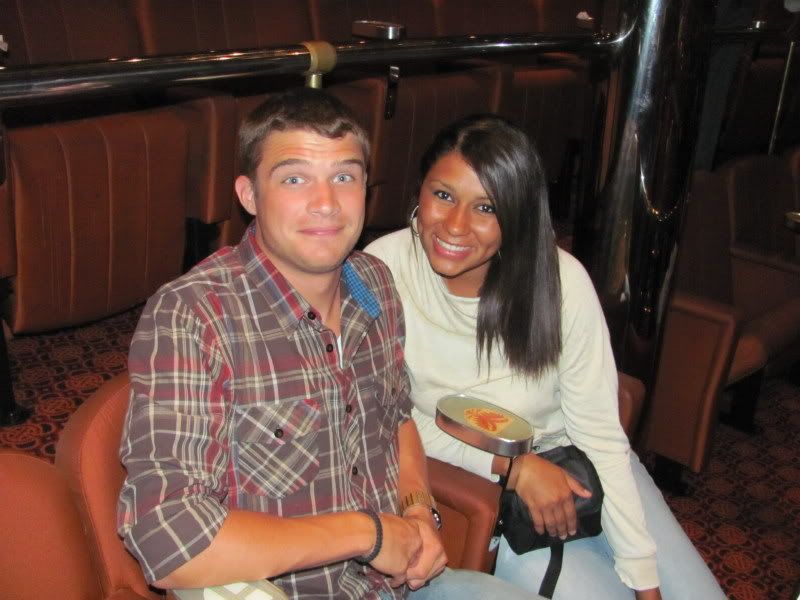 Ok. So this picture was just about THE highlight of the cruise. We went to karaoke night on the ship. This is no ordinary karaoke. You sing in front of a live band with an actual backup singer, so it's pretty legit. We get there and they asked for volunteers to sing. I said that Matt should do it, so we got the song list from the emcee. I thought that him singing "Love Story" by Taylor Swift would be hilarious. Matt was a trooper and signed up to sing that song. So up walks Matt with his flat bill hat and his basketball shorts and sings the funniest rendition of that song I've ever heard in my life. Once I figure out how to load it on YouTube I'll put it on here. The funniest part about the performance was listening to the backup singer lady trying to harmonize with Matt because he sang so off key.