Right now you're probably asking yourself, "What the HAIL is going on, and why is Matt kissing a boy?" Well, let me take you back to where this madness all began...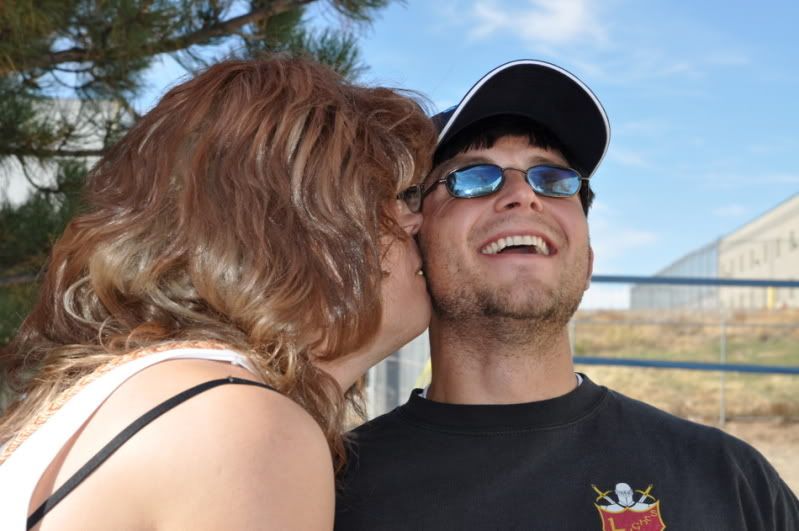 For the past 3 years at Matt's work, Matt, Matt Cox, and Bryan dress up as a different co-worker for the Halloween costume contest. This year, Matt and Matt teamed up for a couples costume. They dressed up as these guys...Joy and Charles. Sadly, Joy doesn't work at ILC anymore but it was still hilarious nonetheless. Apparently, her boyfriend would stop by often wearing what Matt Cox has on. Joy would wear a wife beater, black bra, and black peasant skirt almost every day to work. Matt and Matt walked hand in hand to work today....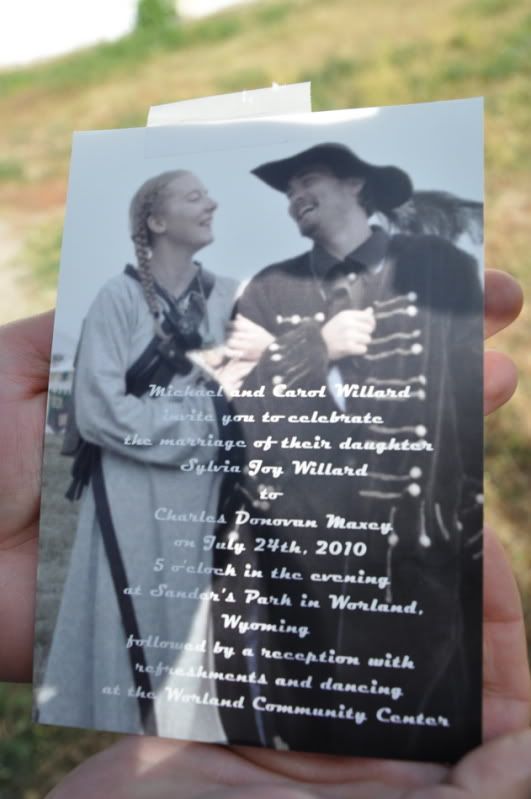 The boys trying to copy the wedding announcement. LOL!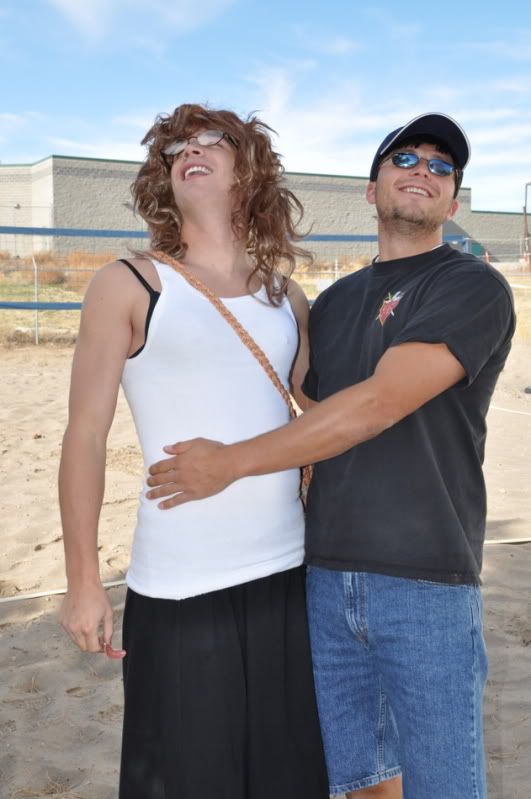 Matt put raisins in his shirt because he was "cold".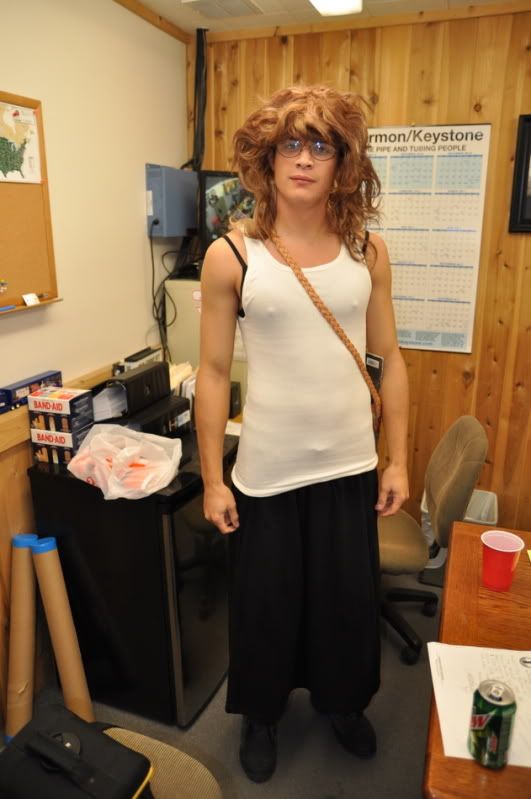 Bryan dressed up as the company cat, TC. His costume was by far the most creative and we all thought he would get first for sure. That's a sore subject right now...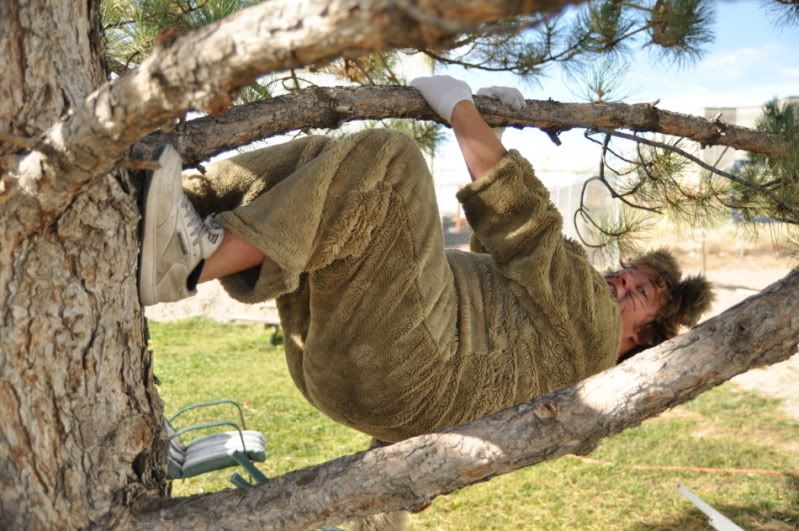 The inspiration behind the costume...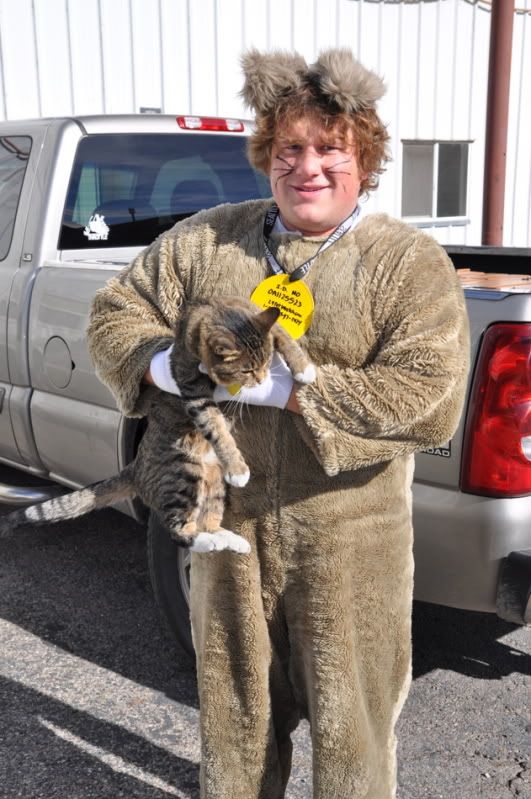 Apparently, TC likes to poop on the sand volleyball court so Bryan wanted to, too.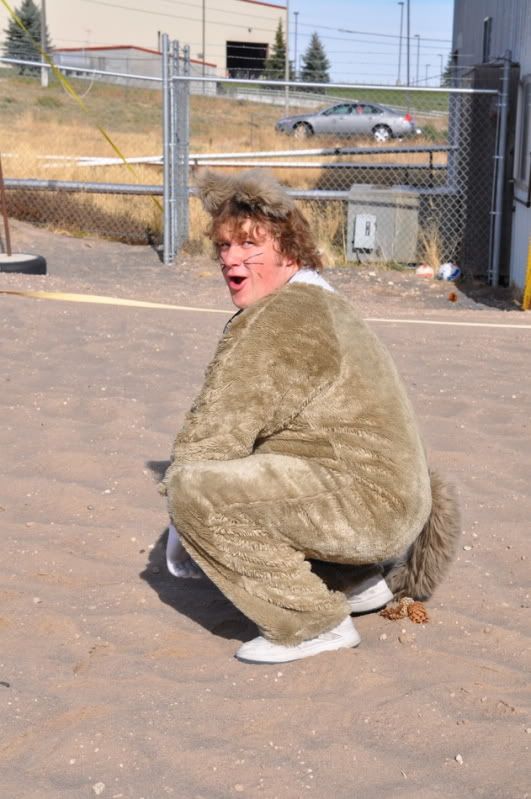 The happy couple!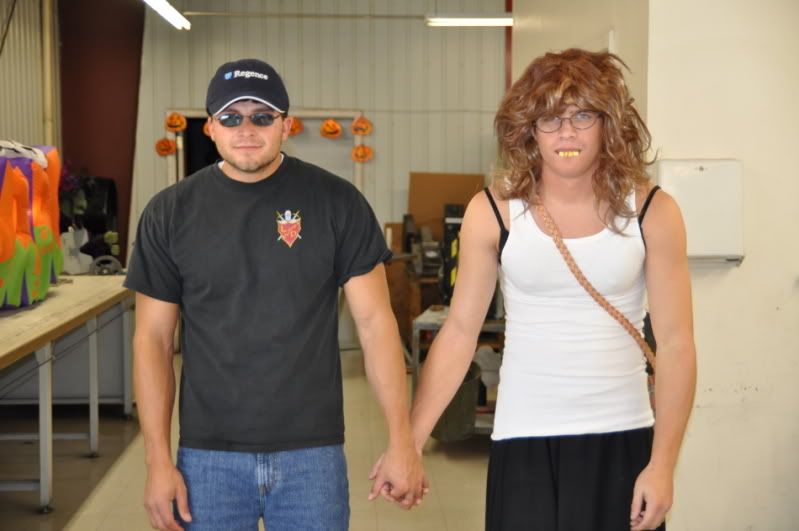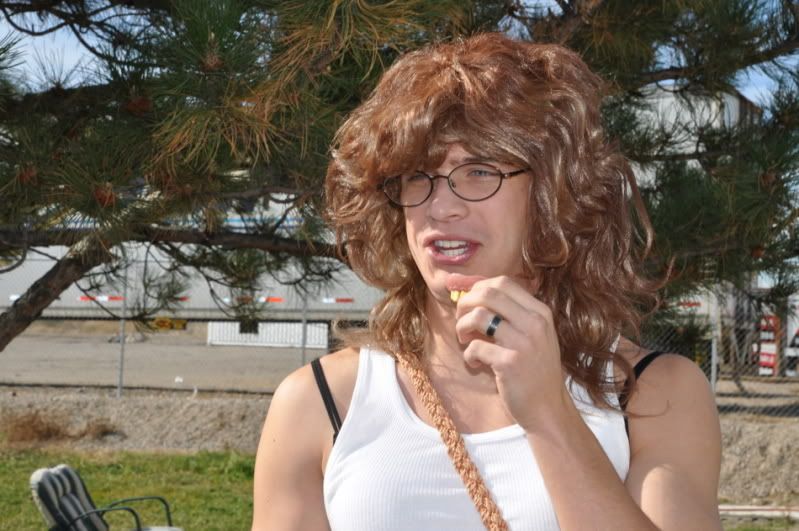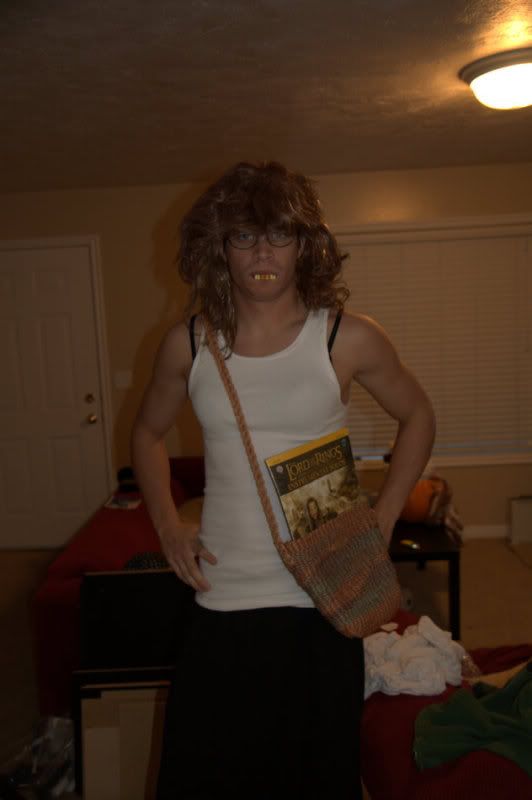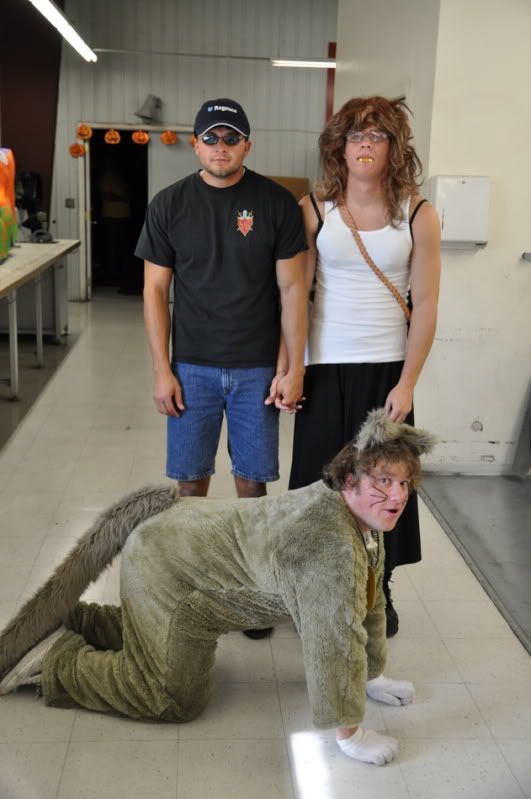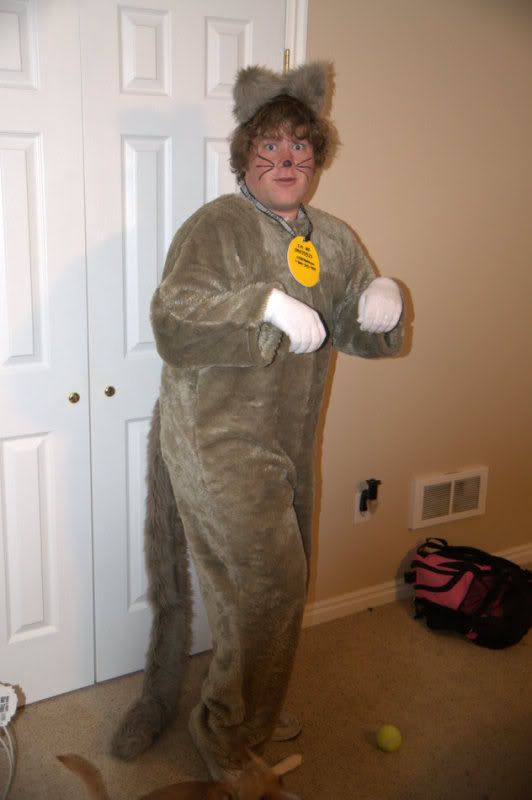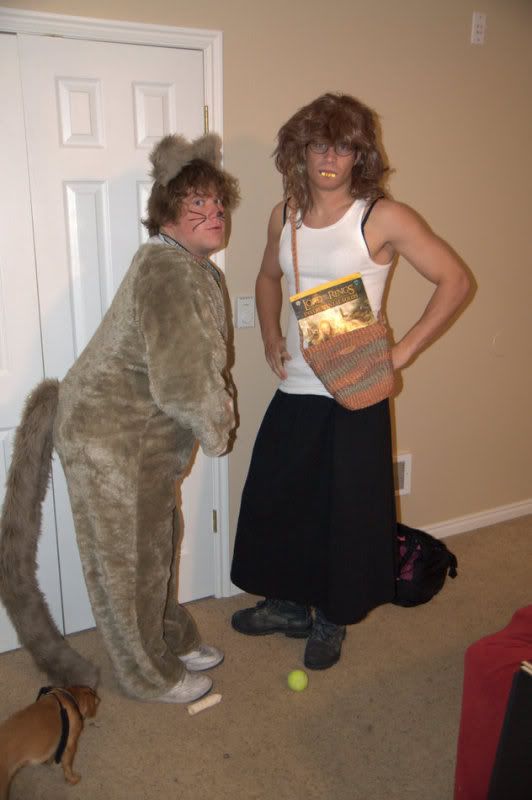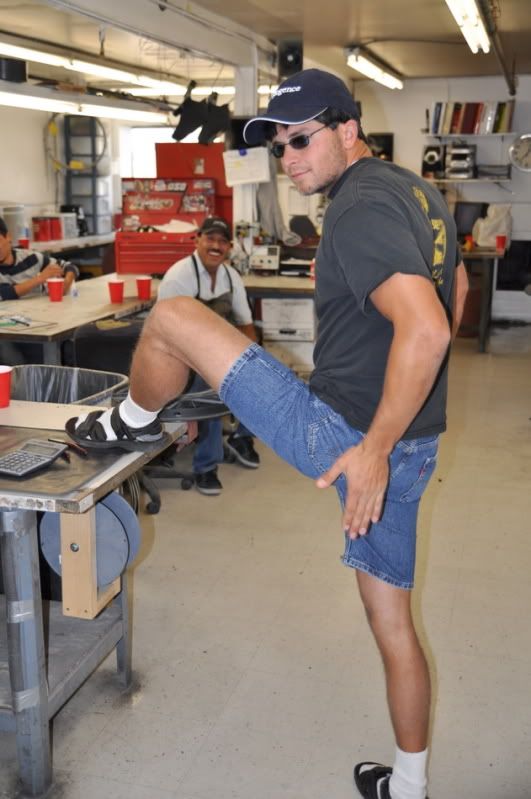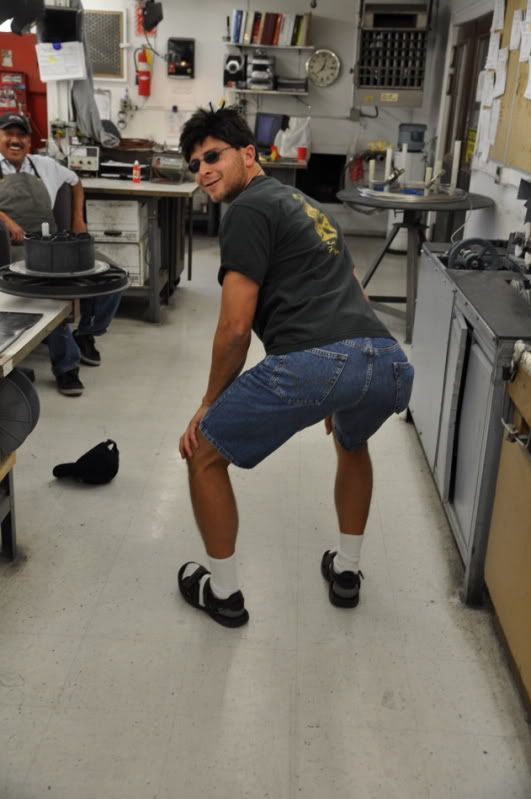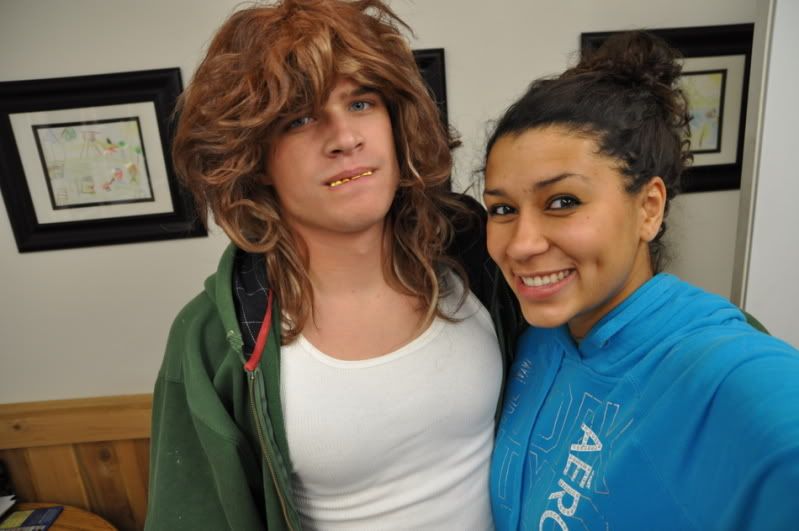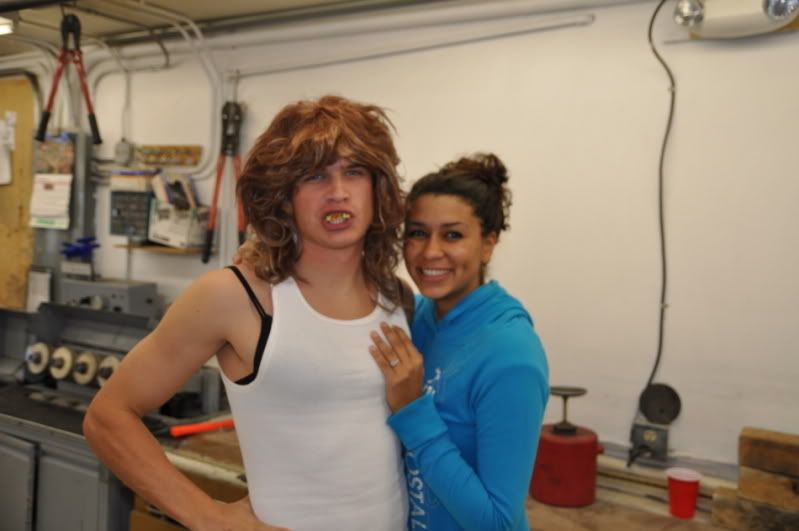 Probably the weirdest part of this whole thing was putting one of my bras on my husband. Ha! So yes, ladies and gents, I kissed a girl, and I liked it.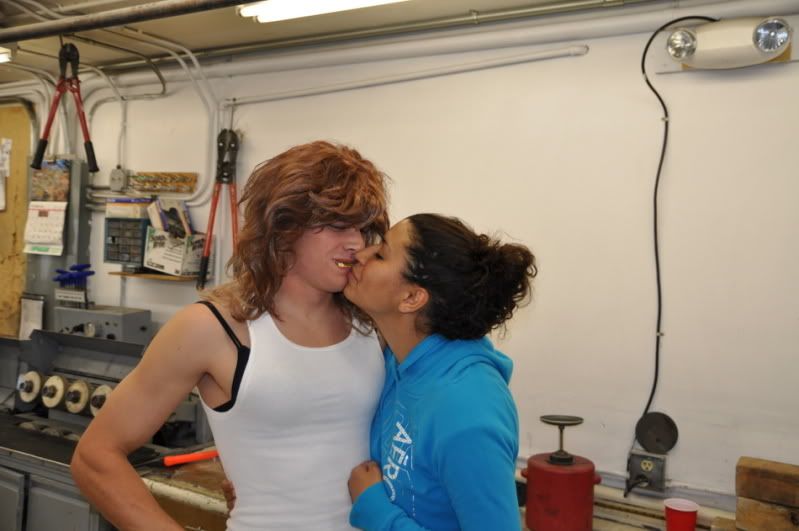 HAPPY HALLOWEEN!