This weekend Sadie (sis in law), Tami (mom in law), Whitney (cousin in law), Lindsey (cousin in law), Kristen (family friend), and I ran the TETON DAM MARATHON! We were a relay team so each of us ran either 4 or 5 miles (But I think Whit ran way more than that and did SO awesome!) We all were pretty nervous because some of us hadn't trained at all (hehe Linds and I). But we all managed to get GREAT times, and we had so much fun (besides that it was still freezing outside in mid June ugh!) Can't wait till next year!
Linds, Whit, Sadie, Tami, Me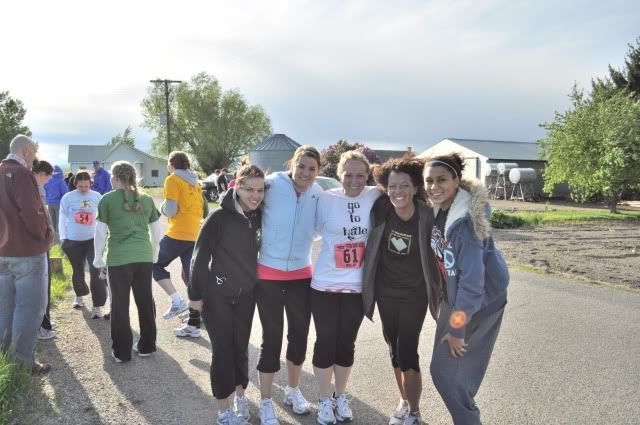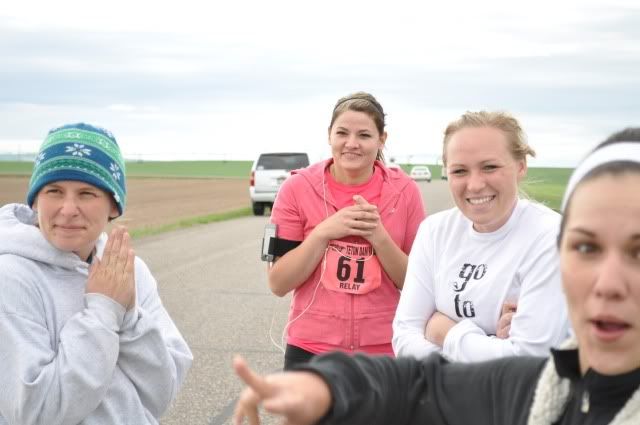 I saw Maria Proudfoot! She is from my Texas church ward, and my FAV sunday school teacher! She is seriously super woman. She just had a super cute baby recently and ran the WHOLE 26.2 mile marathon. Impressive!
Runner #1: Sadie!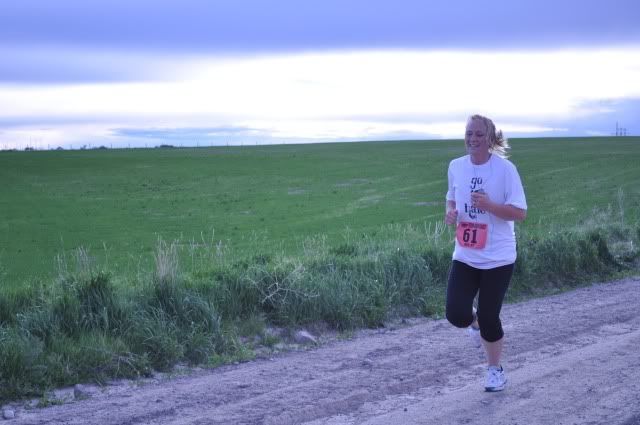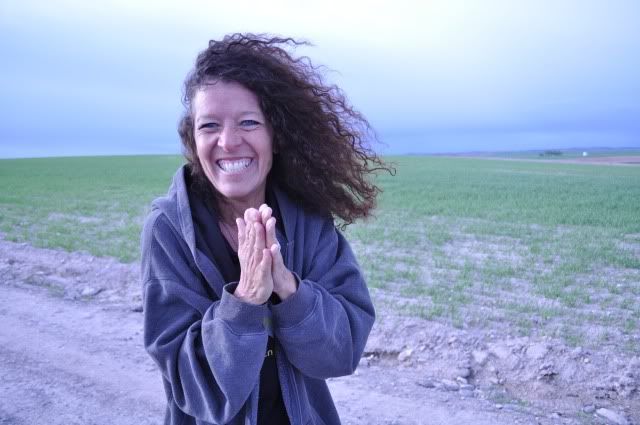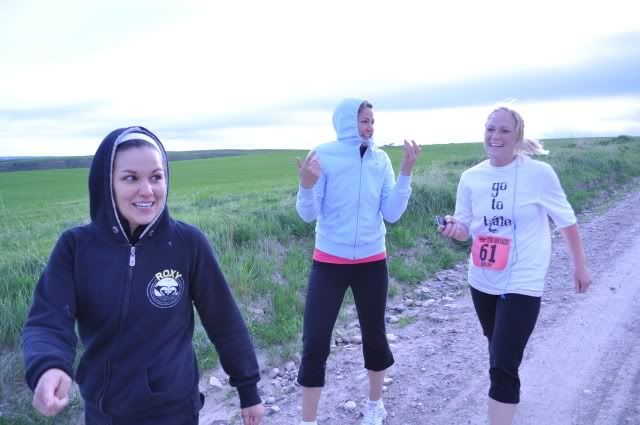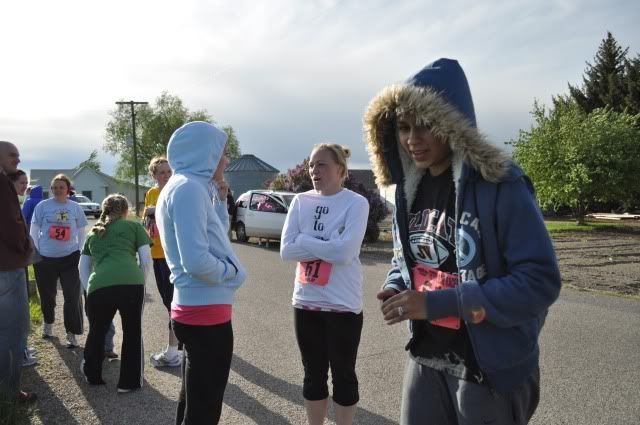 Runner #3: Me!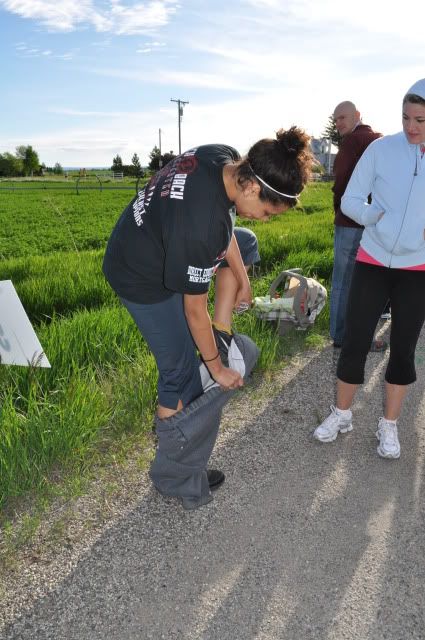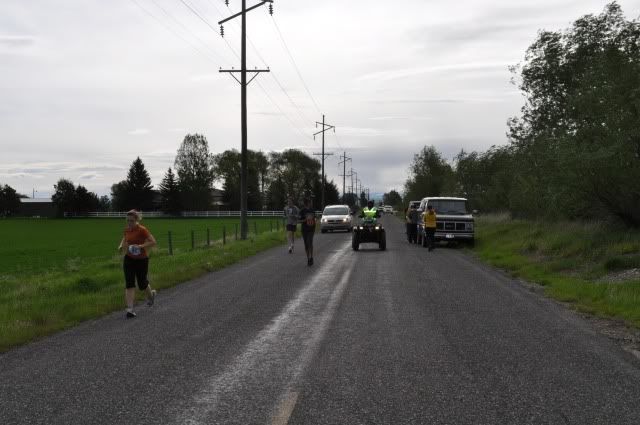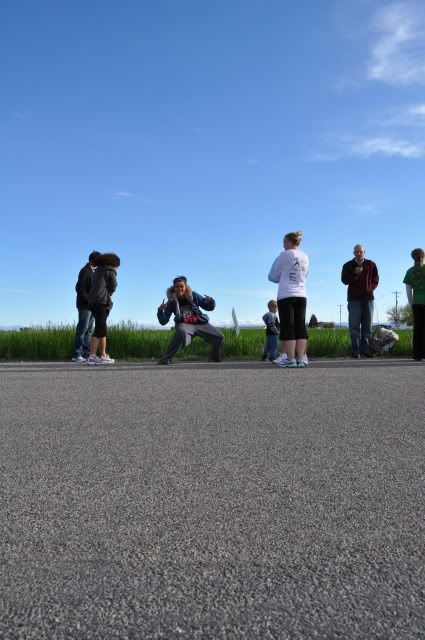 Almost to the trade off spot!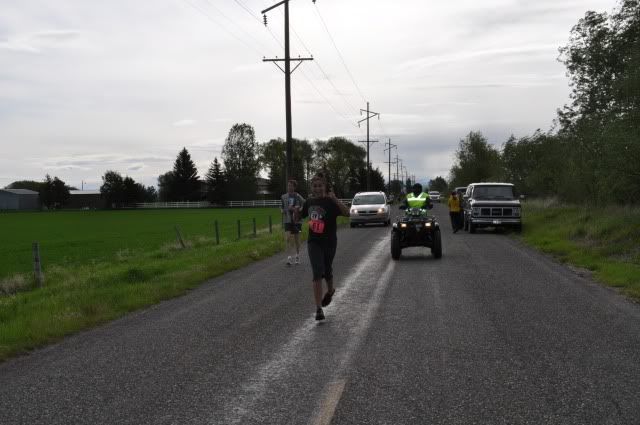 So happy to be finished.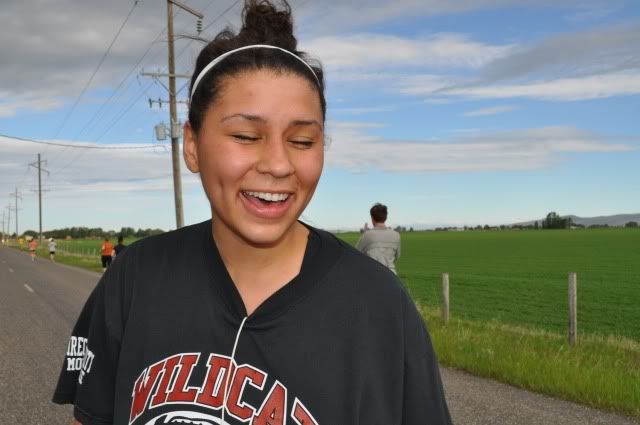 Runner #4: Linds!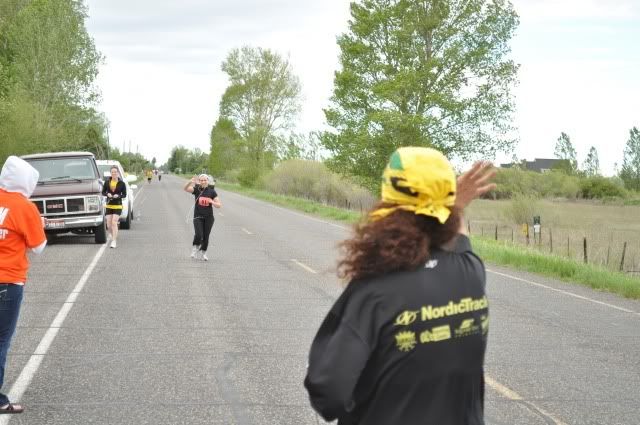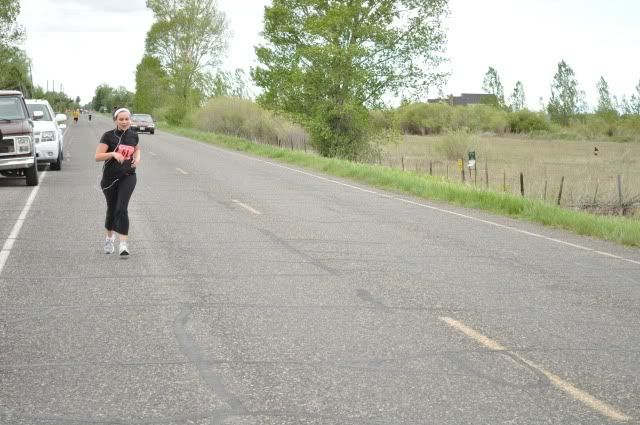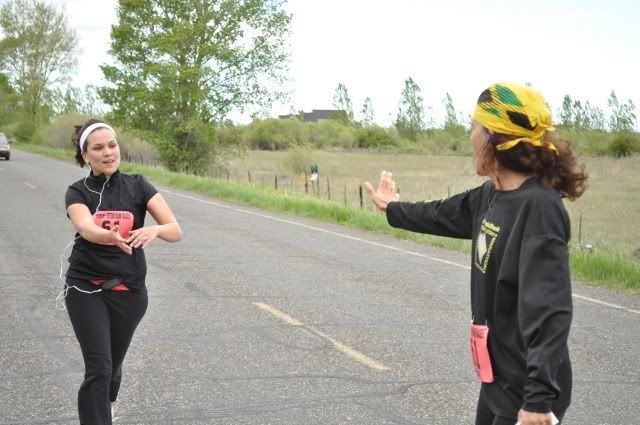 Runner #5: Tami! We all agreed that Tami was the M.V.P. of our race. She ran almost all 4 miles up a HUGE hill, and she ran it FAST. Good job, Tam!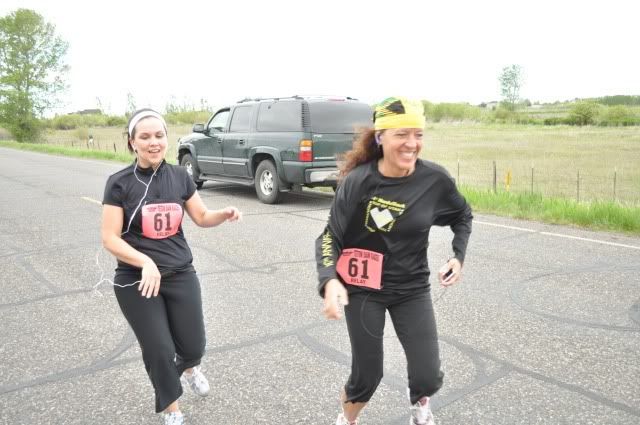 Relief!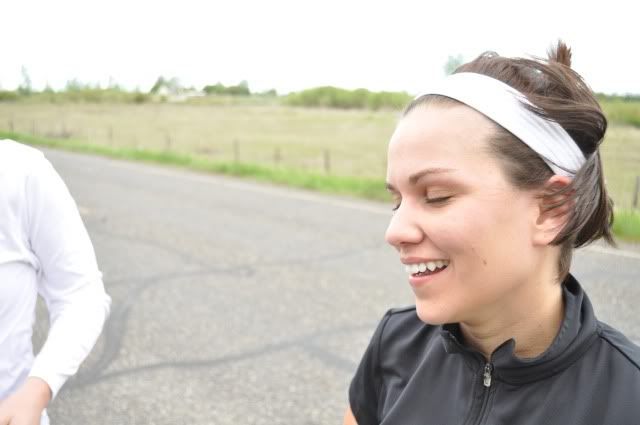 Runner #6: Whit!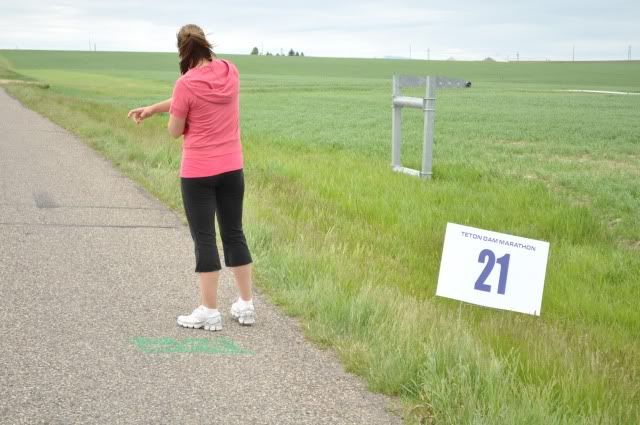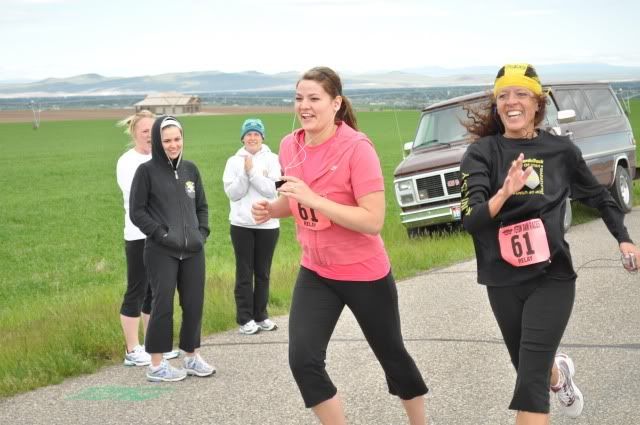 Yay it's over!
Whit carried us to the finish line!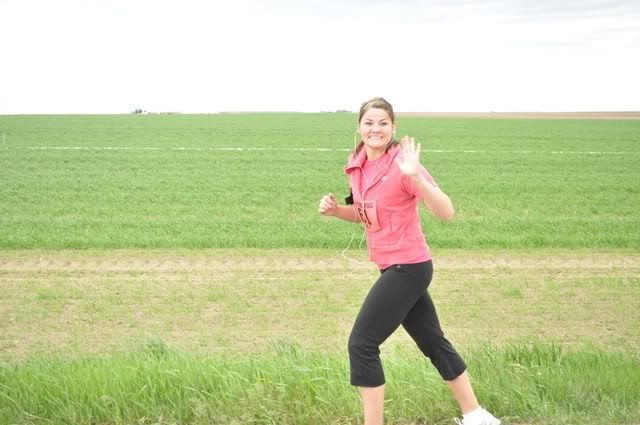 We all survived and had a great time together.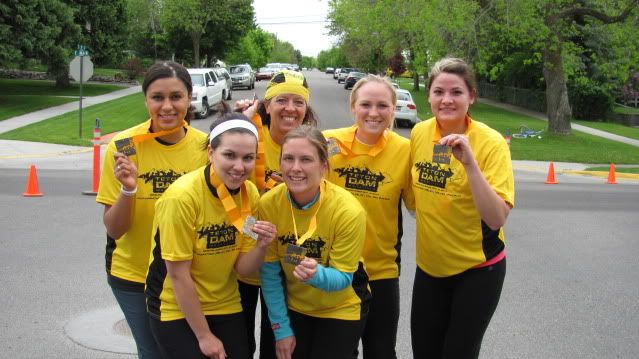 Eating...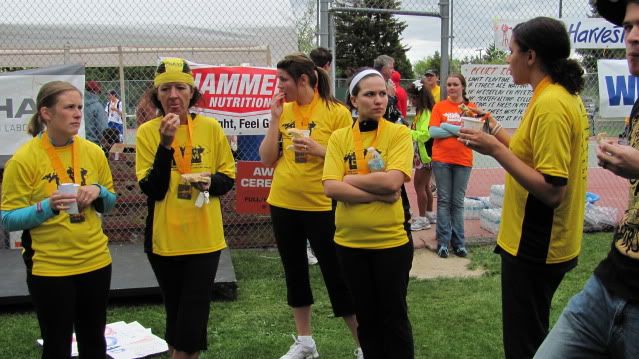 Still eating...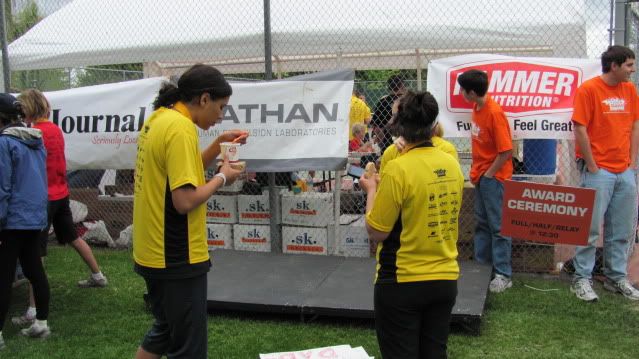 STILL eating...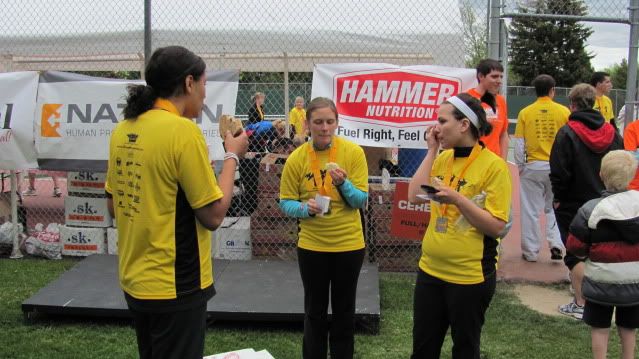 Happy it's over, Linds?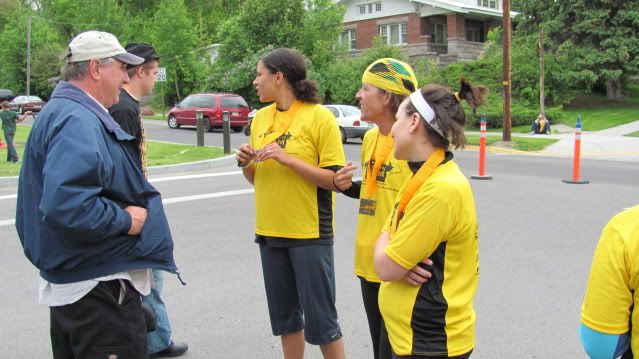 My #1 fan :)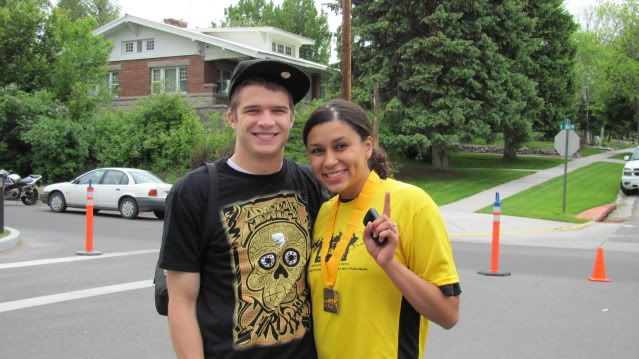 We got first place! Not really. But they gave us sweet medals any who.