On December 13, we had our 2 year wedding anni! Time has flownnn by. We went up to Island Park to stay in Matt's boss's super nice cabin after school was out for the semester. I drove 40 mph the whole way because the roads were HORRIBLE! I thought I was going to have a heart attack. We watched "Inception", played SkipBo, ate pizza, and stayed in the "honeymoon suite" What I should have taken a picture of was how much stuff we brought for 1 night. The WHOLE trunk was full + the backseat with blankets and pillows lol! Sadly there was not enough room for my beloved fan (can't sleep without it!) It was nice a nice weekend vacay fo sho.
The matching green hoodies and black sweats was not planned. I just noticed that we are twinners!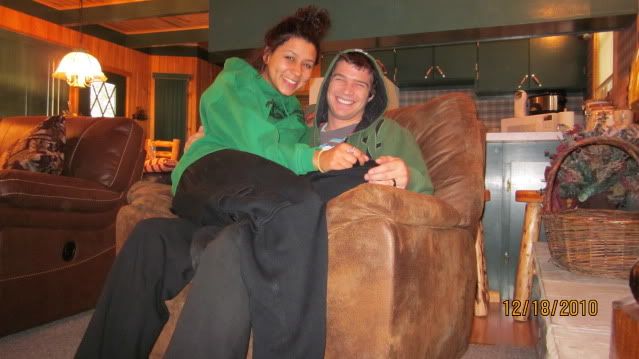 One of the smaller snow levels.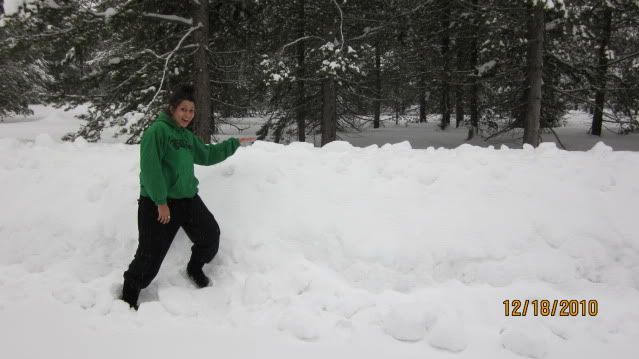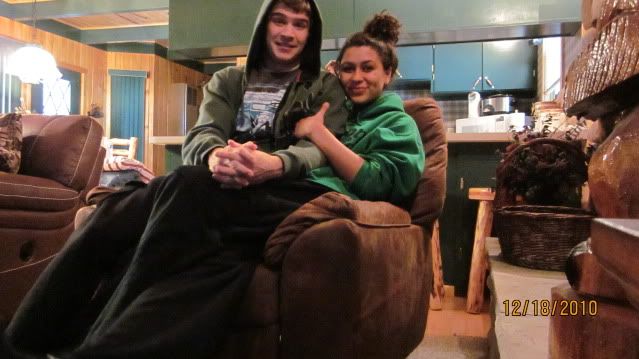 Frozen lake.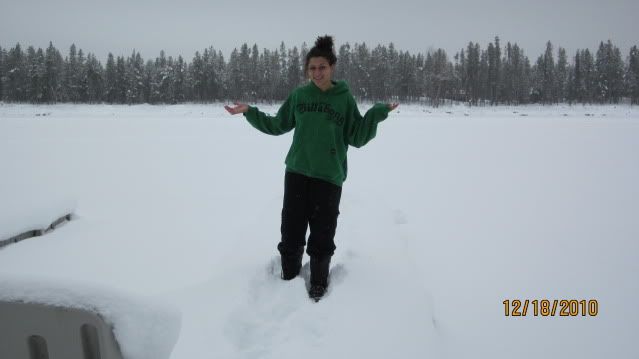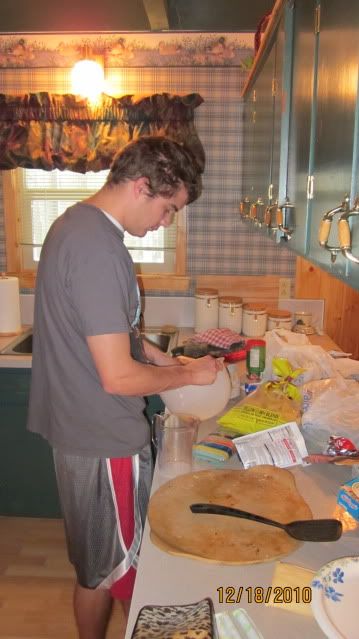 The honeymoon suite. The view is amazing! In the summer you can see the reflection of the stars on the lake.