A few weekends ago, we made the 2.5 hour drive down to Logan, Utah to visit Cree. Well. The main reason was to see Matt's favorite college football team, the Colorado Buffs, play against the Utah State Aggies. Matt was pretty stoked, we booked the hotel (that had a bombdotcom breakfast...eggs, sausage, bagels, yogurt, waffles, juice....yes pleassee! I actually called the hotel to make sure they had a waffle maker before I booked it. I'm serious about my breakfast.) for the weekend, and we were on our way.
As we spent time in the lobby, we saw lots of people with Colorado Rams attire on. Turns out the Buffs weren't playing.
Thanks, Cree. =)
The game was fun nonetheless. It was Utah State's homecoming weekend so the game was PACKED! It went into 2 overtimes, which meant the game was over 4 hours long. AND we stood in the student section. The Aggies lost sadly, but it was fun to pretend to have school spirit for a weekend! We will def be back soon, Logan!
The lovebirds at the volleyball game.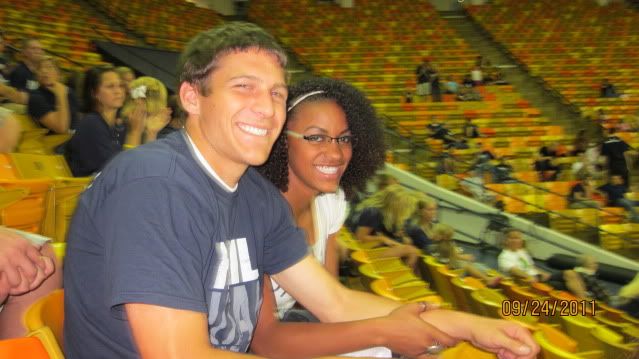 All of us still smiling after the heartbreaking loss.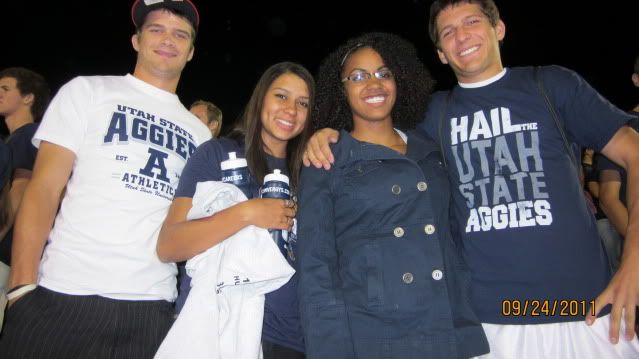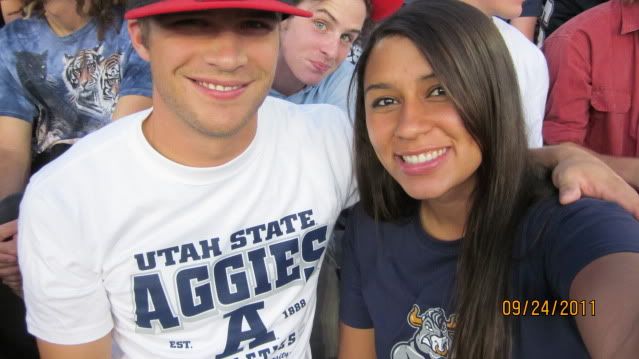 LOVE the fist pump at the bottom of this picture.