December is a busy month for us! There's a few birthdays, our anniversary, and Christmas! Here's a look at what we have been doing.
We celebrated our 2 year anniversary by going to our favorite chicken place, Winger's! Matt got wings and I ordered the sticky fingers. Afterwards, we went to Matt's favorite place on earth, Cold Stone. While he was eating his ice cream (banana and cake batter with cookie dough) he said, "Cold Stone touches my soul." That's a big statement for ice cream ha. We are going up to his boss's cabin this weekend!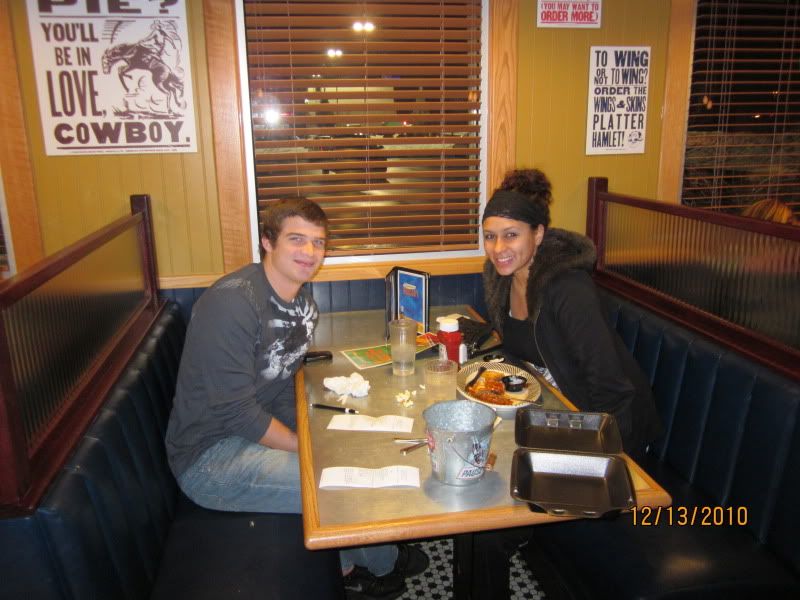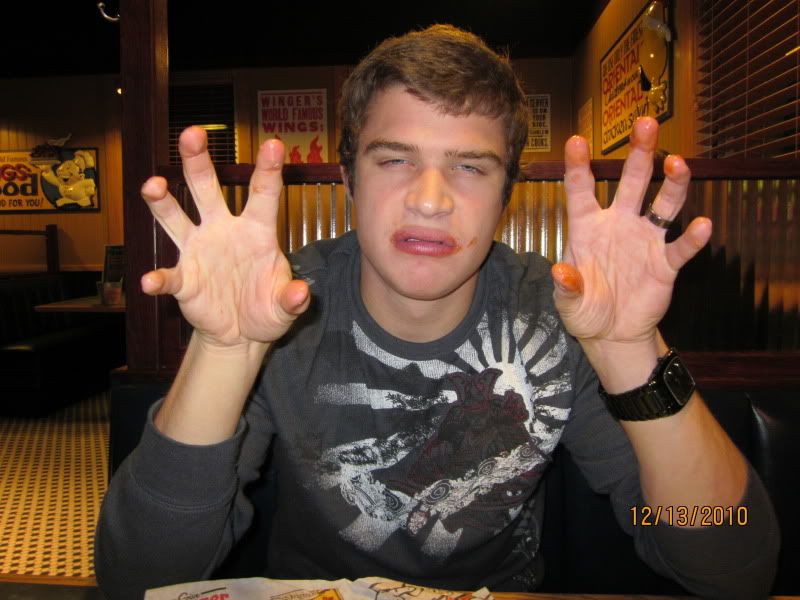 We bought our first Christmas tree! It's a little guy, but we love it. Matt picked it out. He really likes white Christmas trees.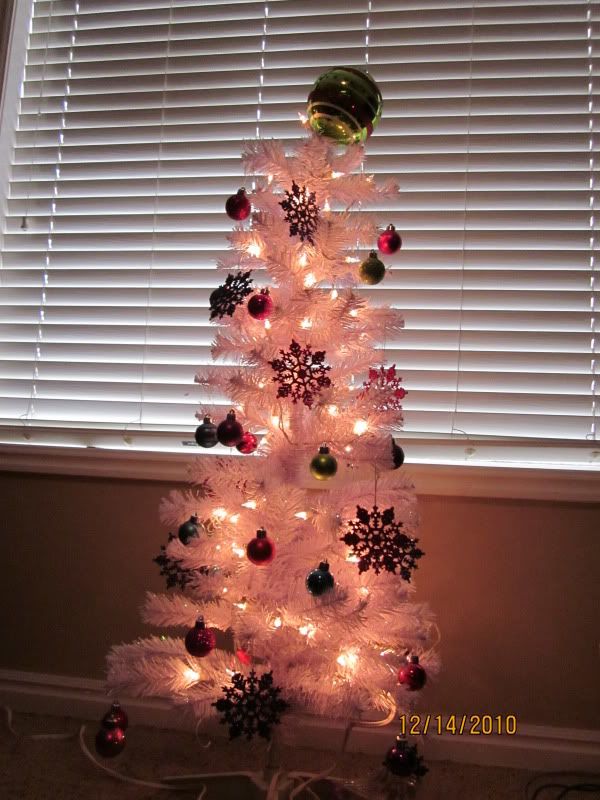 For one of my presents, Matt bought me my first house for our village! All growing up, I decorated our village every year. Now we are starting our own little village. Now that I'm typing this, I have a feeling my mom had something to do with this gift idea maybe...:)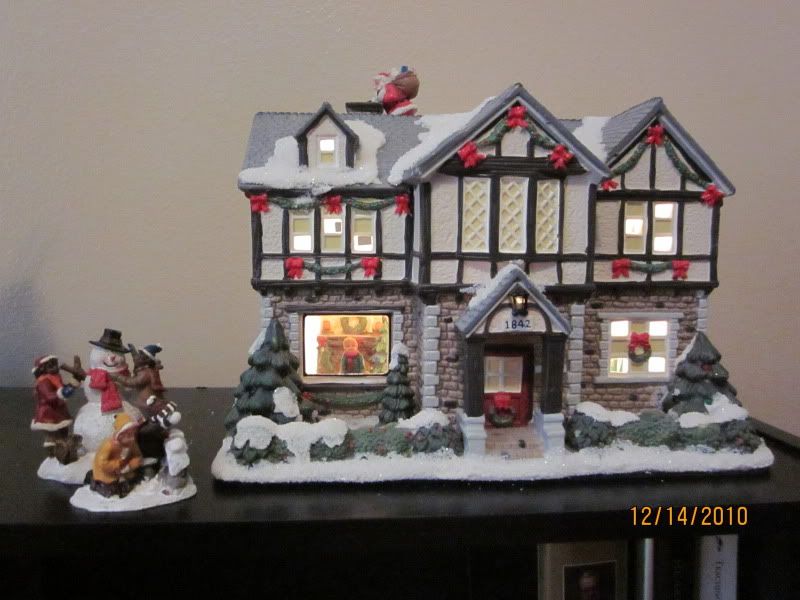 Some of the village people are black! SWEET! The one on the left looks like her eye is bleeding, or it could just be tribal markings.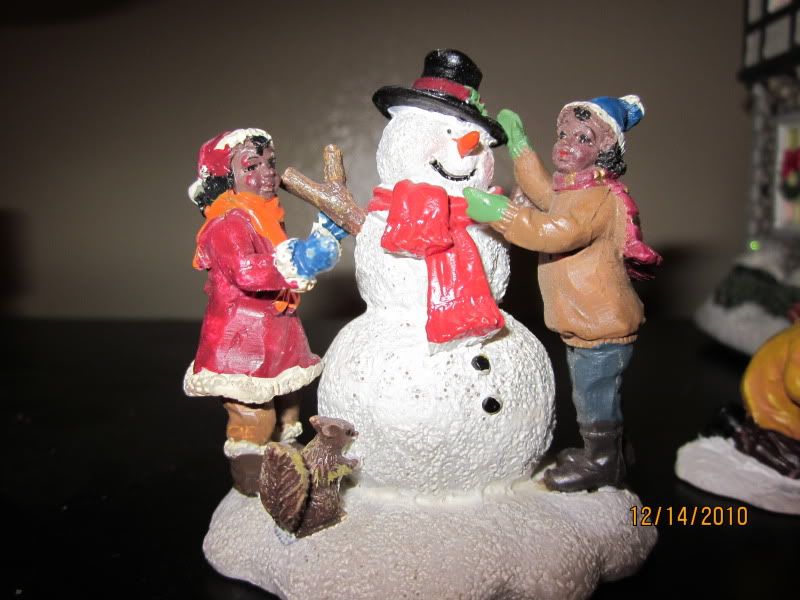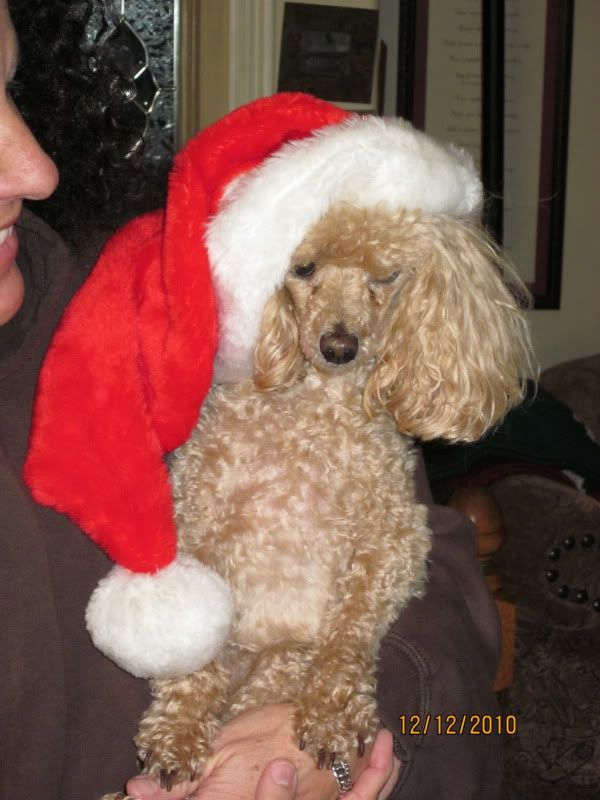 In November we celebrated Jame's birthday by going to Texas Road House! Happy birthday!!!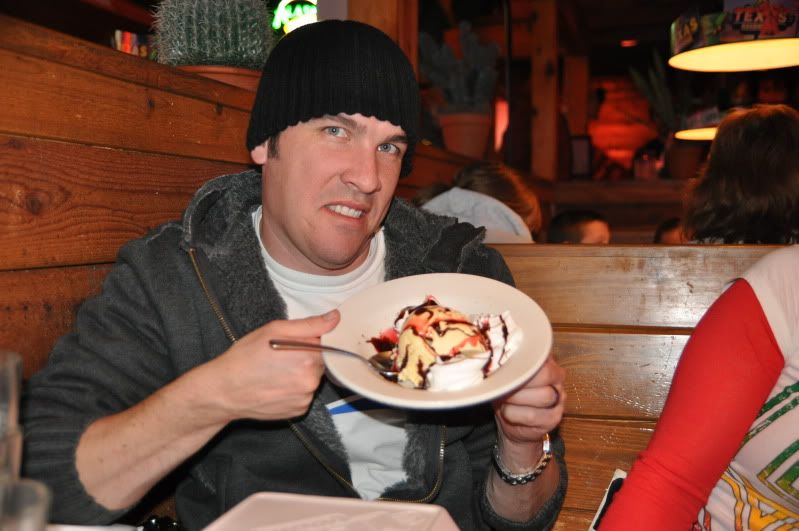 Aww Murphie!