Matt and I played on a BYU-I Rec co-ed basketball team this semester. Our team was made up of a bunch of our married friends + Matt's cousin, Marc. We KILLED it, and won the championship tonight! Us married farts can still ball it up!
Gooo Taylor family! We are soo pale.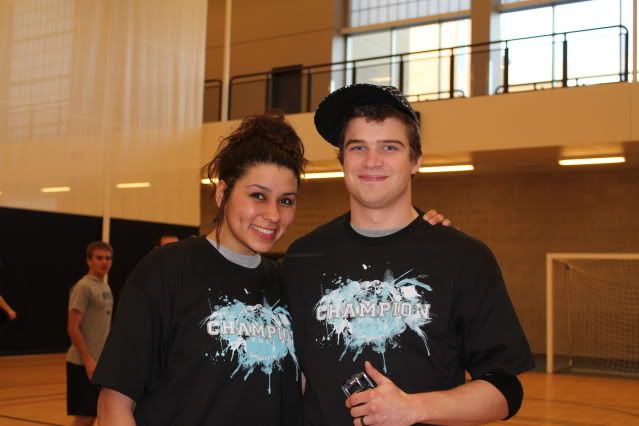 Our team name is the Thunderstickz! Jen was by far the team MVP. She is SUCH a great point guard, and averaged like 40 points per game.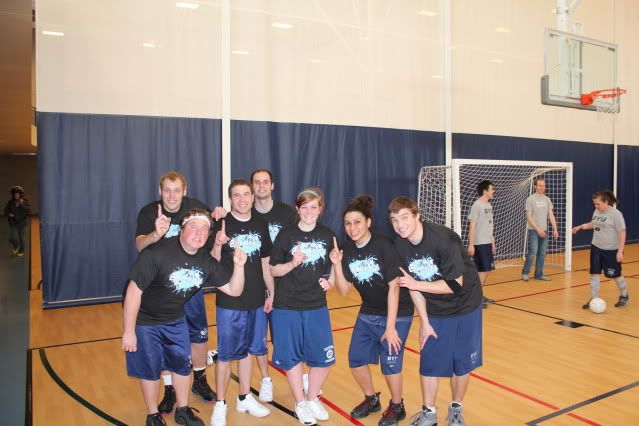 I also played on an all girls team with some lovely friends. We also won the championship tonight! Sadly, Matt's mens team lost in the second round of the playoffs, or else it would've been a Taylor sweep in all 3 leagues!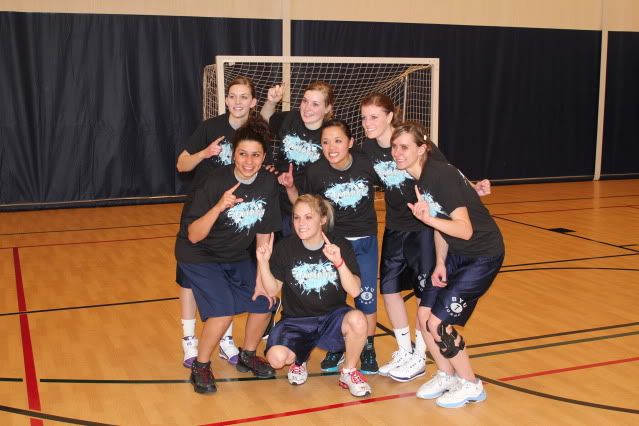 Me, Xanning, Cassandra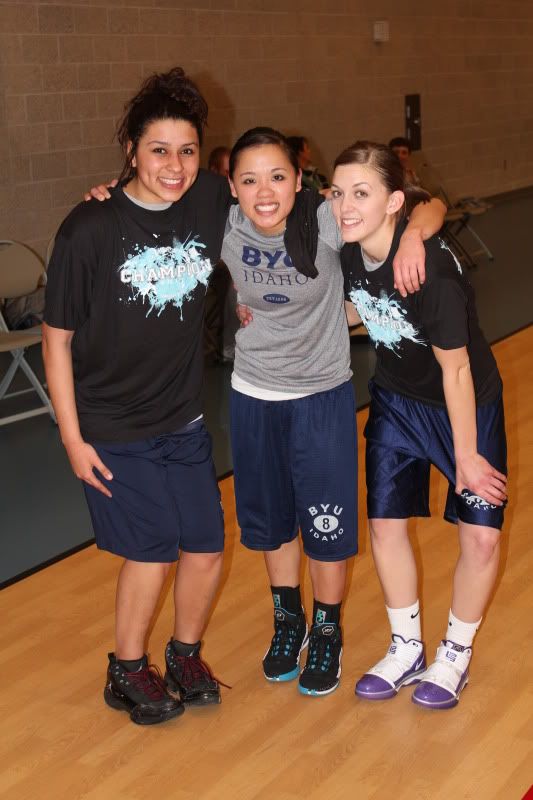 April and I. She is also on the co-ed team, but couldn't make it to the championship. But, she was also on my girls team , too.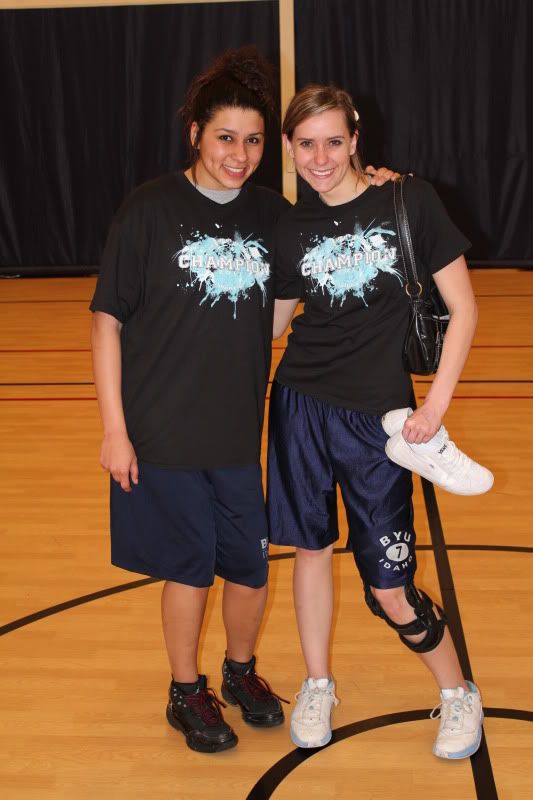 Needless to say, I am absolutely TIRED from playing 2 games back to back.