Our friends Ali and Amanda came over on Saturday! Ali was a sushi chef at Blue Hashi, so his sushi is bomb dot com. Afterwards, we watched the most recent episode of The Office. If you haven't seen it yet, it's hilarious.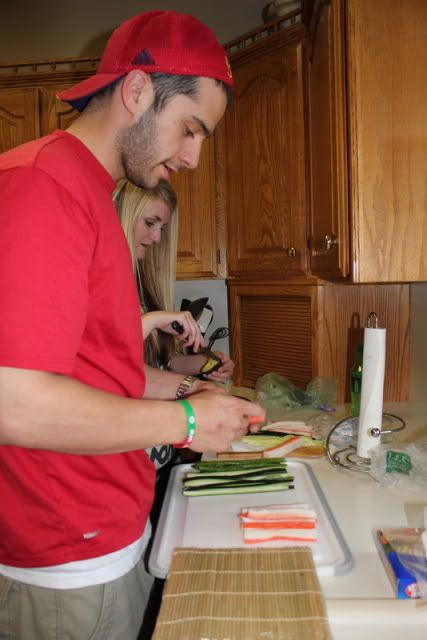 This sushi was AMAZING! We put crab, shrimp, asparagus, avacado, and cucumber inside. It was soo delish! Thanks, Ali!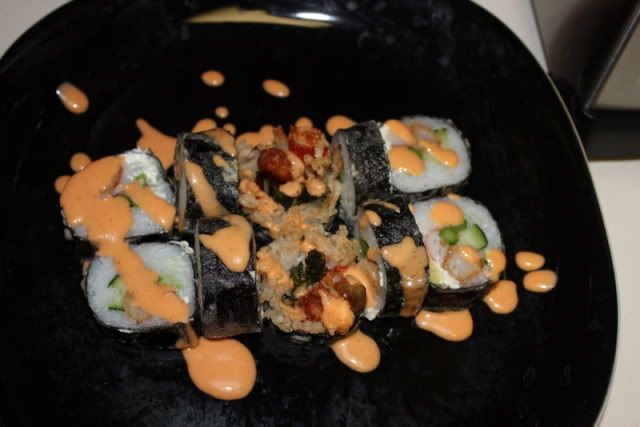 Ali had the idea of frying candy bars. Ya...didn't turn out so well. My Butterfinger turned into this hard plasticky texture. We probably should've Googled how to do it. The candy ended up melting and covered in grease. YUM!