Chicken and steak off the grill is my favorite thing ever. I rarely eat it because Dave isn't here to cook it for me. So I bought a little grill, put it together, and last night we had excellent shishkabobs. You need to make these
TOMORROW
for dinner! Plus if you grill for ya man, he will loveee you.
We used a combo of meat, mushrooms, cucumbers (these were accidentally purchased, I thought they were zucchini), bell peppers, and pineapple.
Tips for newbie grillers like myself courtesy of this lovely guy, Dave!
-Marinate your chicken/steak overnight in a bag ful of Italian dressing
-Soak the shishkabob skewers overnight in water so they don't burn.
-Buy "Match Light" charcoal. It already has lighter fluid on it so it stays lit.
-Allow your charcoal to burn for 30 minutes until all the pieces are gray in color before putting the meat on.
-Pour the pineapple juice over your kabobs for a yummy flava.
Charcoal grill: $29 Wal-Mart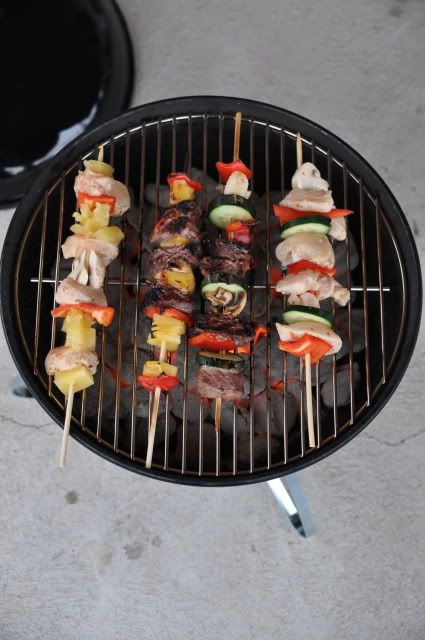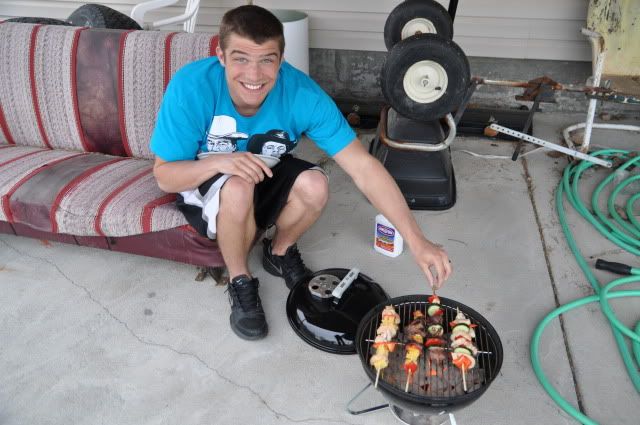 We wanted to eat them outside, but as you can see, it's still freezing here. UGH!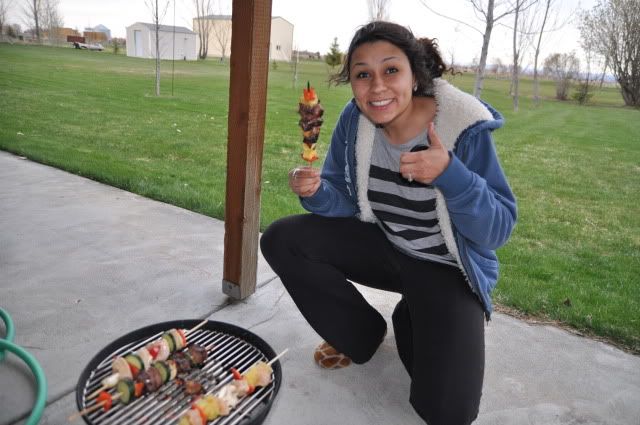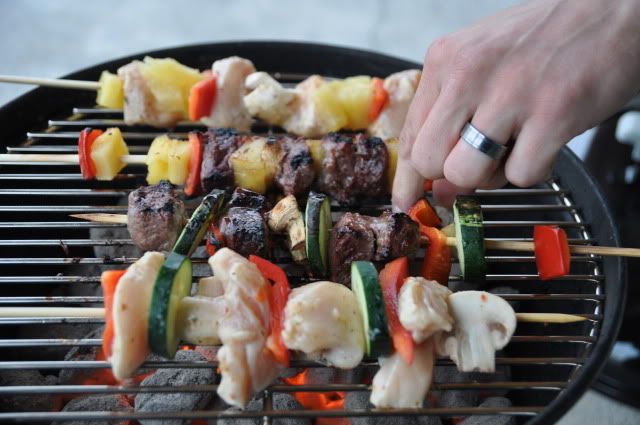 Murph's boyfriend, Harley. They play nonstop.